International Rights and Redress Campaign

Stanley Urman, director of a campaign to gain restitution for Jews who fled Arab countries, meets with other delegates in Brussels, March 26.
Jews who fled Arab countries take campaign to European Union (JTA March 28,2006)
The Campaign for Rights and Redress is gearing up to lobby for the resolution in Congress requesting that whenever the rights and concerns of the Palestinians are addressed in law or action, that the Jewish Refugees from the Arab Countries also be mentioned.

Rep. Tom Lantos is a co-sponsor. We will be campaigning to get our entire Congressional delegation on board .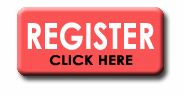 Also, JIMENA will be organizing training sessions for volunteers to help in the documentation effort. Stay posted for dates and times!

Click here for information on the Registration program for the campaign, a form for you to download in English or French, and a short video (of our own Regina Waldman) to urge people to register.

VIDEO
A Personal Call for Jews from Arab Countries to Register Their
Family Histories with Justice for Jews from Arab Countries by Regina Waldman
JEWISH REFUGEES FROM ARAB COUNTRIES.pdf
Rights of Jews from Arab Lands.pdf
The Forced Migration of Jews From Arab Countries and Peace
ISLC and Justice for Jews from Arab Countries
Point of no return
Information and links about the Middle East's forgotten Jewish refugees
Recent Events

Restitution for Egyptian Jews versus Palestinian rights
[October 19, 2005] Brandeis University, ....
"....the Japanese example is different, that Egypt has paid some restitution to Jews from Egypt? And that if we are expecting President Mubarak to apologize, the answer is "No".
We want to move forward and nothing is to be gained by rehashing the past, or try to assess who is right and who is wrong!! ."
....After all once our generation has passed on the newer generation already feels the obligation to carry that torch forward.
Yes your Excellency "I agree with you"