WE NEED YOUR STORY NOW!
Send it to My Story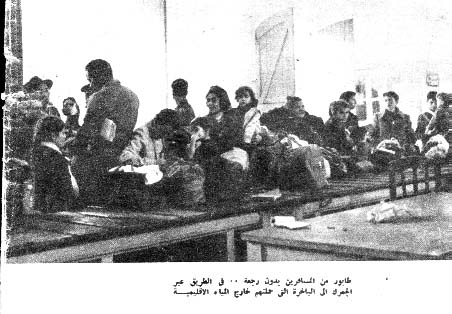 Have you noticed that the voices of Holocaust denial are getting louder and more frequent? In Iran, in Arab countries, in other Islamic countries, in the West -- they seem to proliferate everywhere. Why do you think that is so?
Simple: Holocaust survivors are dying out. Witnesses to man's inhumanity to man will soon completely disappear and will no longer be able to confront the liars face to face. Then -- who knows -- the lies may well become
established history.
The same will happen to Jews from Arab countries. We, too, are dying out. For almost forty years, since the Six-Day War of 1967, Arab countries have been essentially "judenrein" -- devoid of Jews. The youngest among us who still remembers anything is in his early fifties. Read more
VIDEOS BY VARIOUS CONTRIBUTORS
Alain Bigio

Ada Aharoni

Levana Zamir

Lucette Lagnado